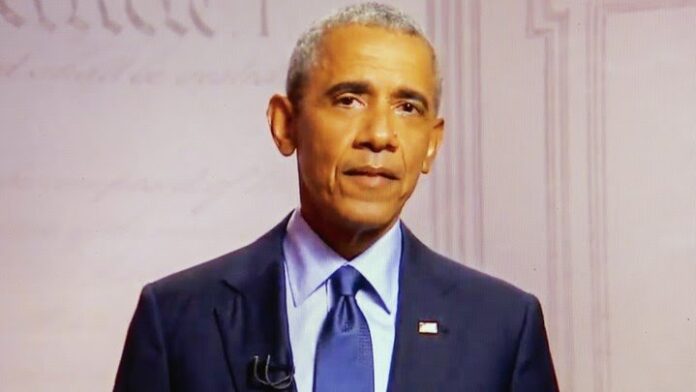 PRESIDENT Muhammadu Buhari, yesterday, implored his United States counterpart, Barack Obama, to assist Nigeria in locating and returning about $150 billion looted by corrupt government officials.
President Buhari made the appeal in an article he published in Washington Post, yesterday, shortly before he met with President Obama as part of his four-day working visit to the United States.
The appeal for assistance came as Obama expressed confidence in the ability of President Buhari to tackle the multiple challenges facing Nigeria through his clear agenda.
Buhari, who enumerated what he has done so far to decimate the Boko Haram insurgents including replacing the service chiefs and how governance had been badly run in the country, stressed the need to recover the stolen funds.
''The fact that I now seek Obama's assistance in locating and returning $150 billion in funds stolen in the past decade and held in foreign bank accounts on behalf of former, corrupt officials is a testament to how badly Nigeria has been run. This way of conducting our affairs cannot continue,'' he said in the article.
We'll assist, we've confidence in Buhari — Obama
Welcoming President Buhari, the US President said the Nigerian leader had come with a clear agenda to tackle the problem of insecurity occasioned by activities of Boko Haram sect as well as other violent criminal activities.
Obama expressed appreciation over Buhari's leadership style so far, saying that his administration would continue to assist and help Nigeria in overcoming her challenges.
He said: "It is a great pleasure to welcome President Buhari and his delegation here in the White House for his first visit since the historic election that took place. Nigeria is obviously one of the most important countries in the world, one of the most important countries in the African continent.
"Recently, we saw an election in which a peaceful transition to a new government took place. Nevertheless, the people of Nigeria understand that only through a peaceful political process that change can take place.
"President Buhari came into office with reputation for integrity and a very clear agenda that is to make sure that he has been bringing safely security and peace to his country. He is very concerned about the spread and the violence that is taking place there and the atrocities and has a very clear agenda in defeating Boko Haram and extremists.
"I want to emphasize how much I appreciate President Buhari's work so far. I have seen him put together a team so that we can do everything that we can to help him succeed and help the people of Nigeria succeed."
Obama also assured that the American government would continue to partner with Nigeria in ensuring political stability in Africa and around the world.He congratulated the country for conducting peaceful elections.
He also commended Nigeria for taking leadership position in the fight against the spread of diseases like Ebola and polio and pledged that his administration would continue to accord Nigeria the necessary recognition to bring peace to Africa and the world.
US pressure helped ensure credible polls  —Buhari
In his remarks, President Buhari commended the American government under the leadership of President Obama for mounting pressure on former Jonathan's administration to conduct a free and fair election in Nigeria.
Buhari said US and European pressures to ensure the election was "fair and credible led us to where we are now." According to him, Nigeria will remain forever grateful to America for this singular act.
"The visit of the Secretary of State before the elections to see the former president, the Chairman of Independent National Electoral Commission and the opposition was a positive trend that saw us through the elections.
"And the maintenance of pressure by United States mainly and Europe to make sure that the elections were free, fair and credible made us to be where we are now.
"It would have been almost impossible if the United States did not maintain the pressure on the former Nigerian Government."
Buhari, therefore, thanked Obama for inviting him to visit his country as well as his administration's support to Nigeria.
Governors of Nasarawa, Borno, Imo, Oyo and Edo states as well as some government officials accompanied the President on the visit.
Visit'll strengthen US, Nigeria's bonds —Adefuye
Nigeria's Ambassador and Head of Missions in the United States of America, Professor Ade Adefuye, has expressed optimism that President Buhari's four-day visit to the United States would strengthen the ties between the two countries.
Speaking to Channels Television at the Embassy of Nigeria building shortly before the arrival of  President Buhari, the envoy said the visit would also seek a renewed commitment towards solving the menace of Boko Haram in Nigeria.
According to the envoy, America was committed to the democratic process in Nigeria and the diversification of its economy to encourage a detour from oil to non-oil export.
He said: "Nigeria is the largest trading partner with America, and will want to maintain that. America would want to see a shift of the emphasis from oil to non-oil export, agriculture, power, infrastructure and solid materials and all the things that will help Nigeria to diversify."
No rush to appoint ministers —Buhari
Buhari's article in Washington Post read in part: ''This month, the world moved a step closer to the defeat of Boko Haram, the jihadist group that has terrorized hundreds of thousands in the northern states of Nigeria. In one of my first acts since taking office as President six weeks ago, I have replaced the heads of Nigeria's Army, Navy and Air Force. Our new military leadership has not been chosen because of their familiarity with those in government, as was too often the case in the past, but on their track records and qualifications alone.
"These new military leaders will be based in Borno State in northern Nigeria, where the headquarters of the armed services has been relocated. This shift of resources and command directly to the frontline, in addition to the replacement of the head of the State Security Service, Nigeria's intelligence organization, and a new emphasis on working in partnership with our neighbours, has equipped us to take the fight directly to Boko Haram.
"Already, we are beginning to see a degrading of Boko Haram's capabilities as a fighting force. In recent weeks, it appears to have shifted away from confronting the military directly to an increase in attacks on civilian areas, as we saw only last week when an elderly woman and 10-year-old girl blew themselves up at a Muslim prayer gathering in north-eastern Nigeria. We should not be confused by this change, hateful as it is: It does not mean that Boko Haram is succeeding in its aims — it shows that it is losing.
"While we work to defeat the terrorists, I ask the people of Nigeria and the world for resolve and fortitude. The campaign we will wage will not be easy; it may not be swift. We should expect stages of success and also moments when it may appear that our advances have been checked. But no one should have any doubt as to the strength of our collective will or my commitment to rid this nation of terror and bring back peace and normalcy to all affected areas.
"Similarly, my determination should not be underestimated in other matters. This includes instilling good governance and tackling the scourge of corruption that has held Nigeria back for too long.
"As I meet with President Obama today — the first time a president of the United States will encounter a Nigerian counterpart following the peaceful transfer of power in a contested election in our history — I will be discussing my plans for critical reforms. So, too, will I discuss why the formation of my administration is taking time and, crucially, why it must. Already there are voices saying these changes are taking too long — even though only six weeks have passed since my inauguration. I hear such calls, but this task cannot and should not be rushed.
Ministers to be appointed in Sept
"When cabinet ministers are appointed in September, it will be some months after I took the oath of office. It is worth noting that Obama himself did not have his full Cabinet in place for several months after first taking office; the United States did not cease to function in the interim. In Nigeria's case, it would neither be prudent nor serve the interests of sound government to have made these appointments immediately on my elevation to the presidency; instead, Nigeria must first put new rules of conduct and good governance in place.
Recovering  looted funds
''There are too few examples in the history of Nigeria since independence where it can be said that good management and governance were instituted at a national level. This lack of a governance framework has allowed many of those in charge, devoid of any real checks and balances, to plunder.
The fact that I now seek Obama's assistance in locating and returning $150 billion in funds stolen in the past decade and held in foreign bank accounts on behalf of former, corrupt officials is testament to how badly Nigeria has been run. This way of conducting our affairs cannot continue.
Indeed, the failure of governance, it can be argued, has been as much a factor in Nigeria's inability thus far to defeat Boko Haram as have been issues with the military campaign itself."
Subscribe to Our VIP Newsletter