How else can one explain a paid advert by 80 year old former Edo State Governor Chief John Odigie- Oyegun that seeks to allegedly deceive the people of Edo State to endorse Governor Godwin Obaseki,   who is running roughshod over the people of Edo State as governor.
I can't understand why a much respected elder is peddling falsehood and hearsay that President Mohammadu Buhari has endorsed Obaseki, lying shamelessly about a peaceful Edo State, where political thuggery has become a thing of the past, with millions of jobs created in the rural areas, and where there is adequate security for citizens even when a former Commissioner who served in the same cabinet as the Governor  was reportedly abducted in his farm at Utese and murdered only last week.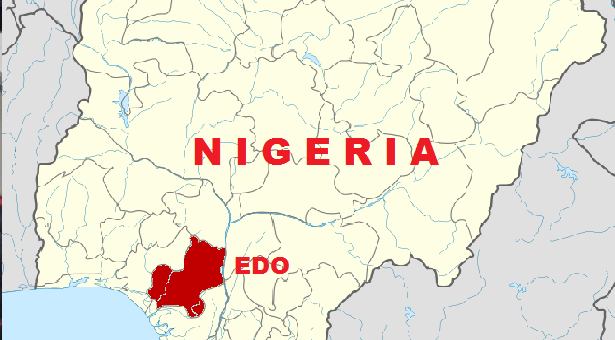 Read also: AfDB: As US Raises Issues, Asks For Fresh Probe Of Adesina, Upset Mounts Over Integrity Matters

Oyegun wants us to forget the savage attacks on Edo citizens including Obaseki's predecessor, benefactor and National Chairman of his party Comràde Adams Oshiomhole, for freely expressing their constitutional rights to be heard.
He wants us to collectively endorse the demolition of properties of the perceived political opponents.He wants Edo People to forget the fact that 14 out the 24 elected members of the Edo State House of Assembly , all members of his political party, cannot sit in parliament as they are running for their dear lives, running away from thugs.
Oyegun  wants us to forget allegations about reported cases of plundering of Local government allocations thus allegedly cleaning out the economy of our rural population. If I may ask, who paid for the advert? In normal times, Oyegun would not serve a bottle of beer, a can of coke or a cup of tea to his visitors not to talk of shelling out millions of Naira to pay for newspaper adverts.
Generosity is not something that he is known for or comes to him easily, not even to his close aides and domestic staff. As National Chairman of APC, it is well known that everything was allegedly paid for both under the table or on top.
He brought the party to disrepute by allegedly collaborating with Saraki, Dogara and their ambitious clique to destabilize the  party. Under him primary election in many states as reports showed in the media was a matter of cash and carry and the consequences are still with the party to this day.
Nothing, God willing, would change how Edo People would vote during the primary and the general election later this year. Why are they now trying to buy up party membership cards in our poverty afflicted rural areas if they've already been endorsed?
At 80, I would appeal to Chief Oyegun to take the back seat, promote the best interest of the people of Edo State or enjoy his retirement at Victoria Court, his palatial residence in Benin instead of pursuing an inglorious scheme as an errand boy.
---
NB: This section entitled EDO CROSSFIRE  welcomes all views or perspectives on the scheduled Edo Governorship elections. Readers are free to write in to the editor.The views expressed are those of the authors, and do not constitute the editorial judgement or position of The New Diplomat newspaper.
*Hon Abdul Oroh is a former House of Representatives member who served as Commissioner for Information and Orientation, and later, Agriculture in Edo State. A former Executive director of Civil Liberties Organization(CLO),  lawyer and journalist, Oroh is also a member of The New Diplomat's Advisory Board